~~ENTER THE FUNTIME ZONE~~






my ltitle site ... my fun l ittle collection of links an images ...
all right here ... waiting 2 be found O_o

go into da homepage here!!!!!!!!!!!!!
ps ... this site has autoplay!! on its main page and on the other pages... so mute if u dont want any of it >_<
autoplay doesnt work on chrome trying to fix this soon!!!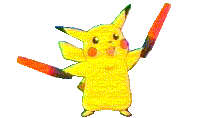 site permanently under construction ... u know how it is >_0





←previous retronaut webring! next→







mood


internet


2017-2022